January 4, 2017
Configuring Alerts in Microsoft Operations Management Suite
Microsoft Operations Management Suite (OMS) is the very new cloud based infrastructure management suite which is very easy to setup and maintain. The solution gallery of OMS currently have the following solution available. OMS can manage any instance of cloud or on premise infrastructure directly from cloud, including your datacenter, Azure, AWS, Windows Server, Linux, VMware, and OpenStack, at a lower cost than competitive solutions available in the market.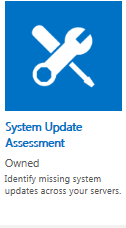 The main scenarios in OMS, as of today, include:
Since OMS is very new there are very few articles available for the OMS.
Today I will show how to configure and manage alert in OMS. In my lab enviorment I have used OMS to monitor two web servers. When I log on to the OMS I can see the following beautiful dashborad.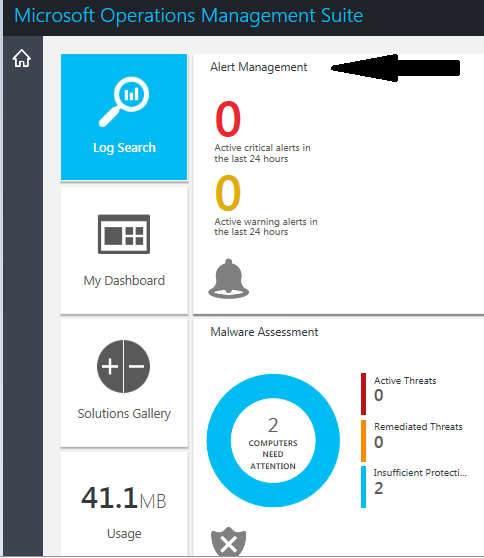 I will click on the Alert Management Tile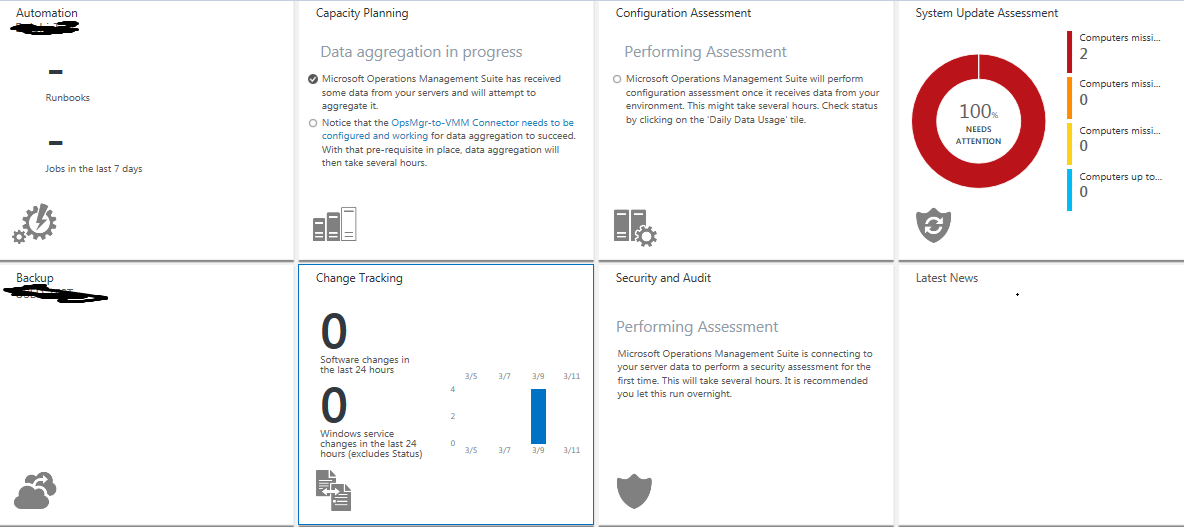 Once I click on the Alert management tile I can the following tiles. Now I will click the Critical Alerts tile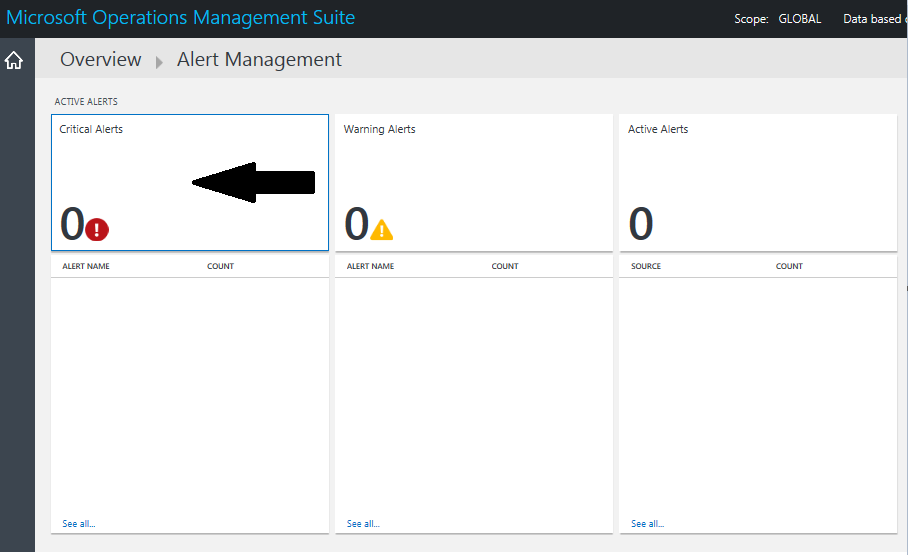 Once I double click the search button I can see the following window.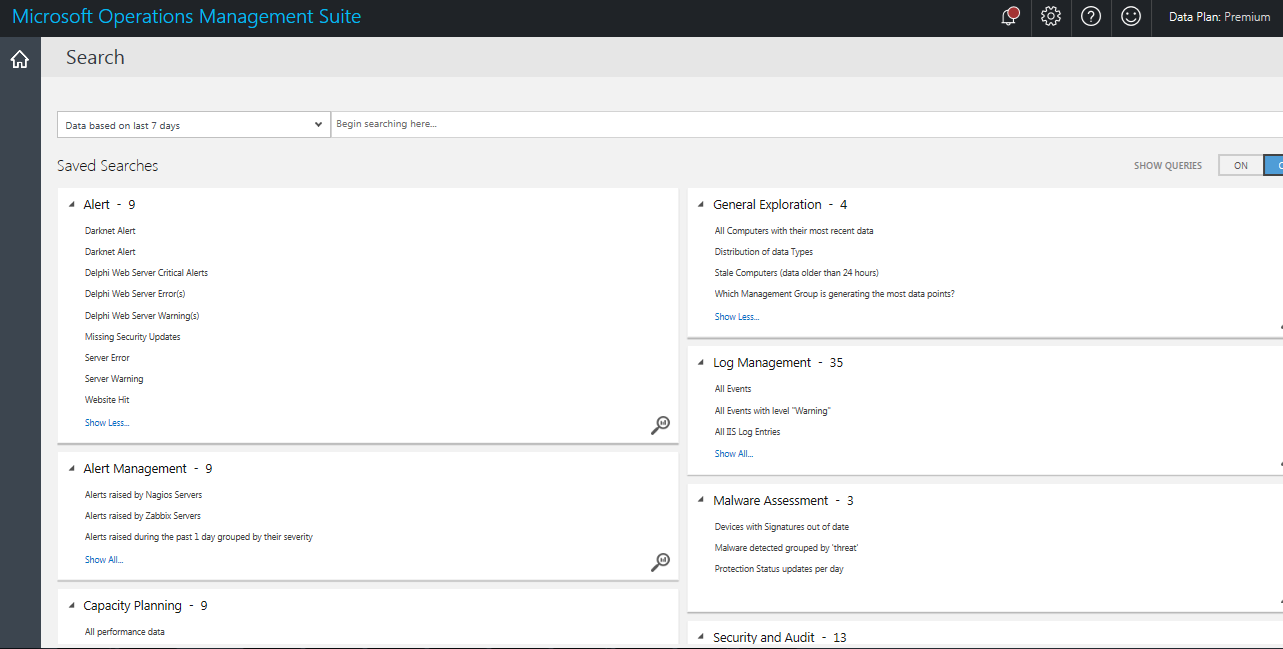 I have decided to create a malware assesment alert.

Once I select malware detected grouped by 'threat' I can see the following screen with the query string as mentioned below.

I am saving the search with the current query string.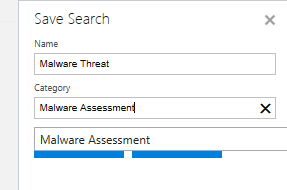 Please note I have selected the option Use current search query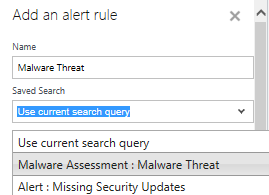 Once the search is saved you can see it in the favourates list.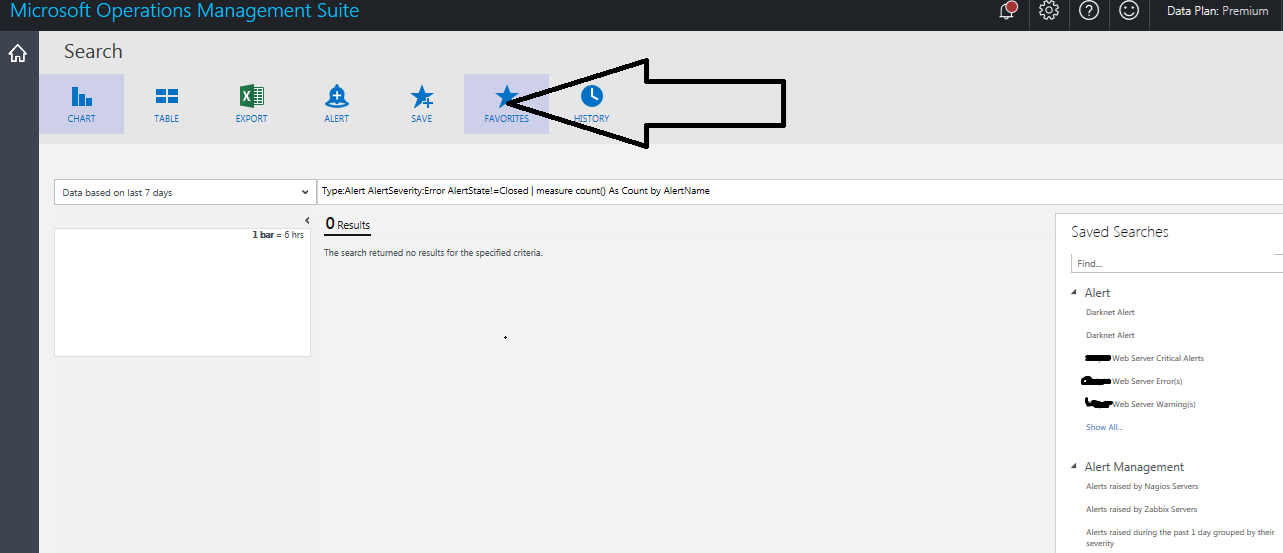 Similarly I can add a new Alert.

Once the alert rules are added you can't modify them in the OMS now, instead you can delete them. Please click on the settings icon in the portal to delete the alert.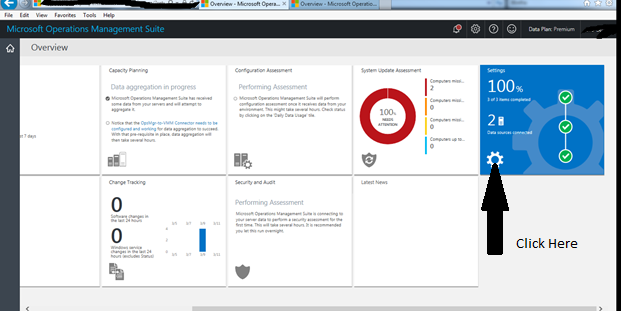 Once you have clicked on setting please go to the alerts tab to see the list of the alerts which you have just created.

I have currently 6 alerts listed which is currently showing here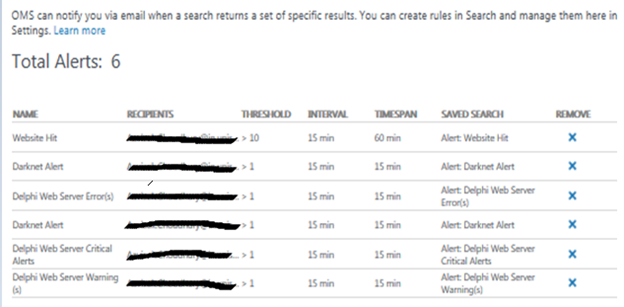 Now to remove one alert I will click on the cross icon.

Once you click on yes the alert will be removed. This above article is a very good example of how to create and delete Alerts in Microsoft Operations Management Suite. I will bring more articles on OMS in coming days.