October 6, 2017
One of the biggest takeaway from MS ignite 2017 is the Cloudyn availability free of charge for Azure subscribers
Last week Microsoft Ignite 2017 has took place in Orlando and I was going through some of the sessions related to Azure for the last couple of days. Few of my colleagues has asked me about what is the biggest takeaway for the Azure Pre Sales folks from this biggest event in the Microsoft World and after going though many the exciting announcement, I told them the announcement related to Cloudyn availability free of charge to Azure subscribers is definitely one of the biggest announcement for the Azure Pre Sales world and its customers.
As Executive Vice President of the Cloud and Enterprise at Microsoft, Scott Guthrie mentioned during the ignite conference.
"A key aspect of trusting the cloud is fully understanding the costs; no one wants a surprise bill. I'm thrilled to announce that Cloudyn is now integrated into Azure and the new Azure Cost Management services will be free for all Azure customers"

Although Cloudyn acquisition by Microsoft news was announced in June. 29th of 2017, however pre sales folks and customers were eagerly waiting to see whether they still need to pay the hefty price for the licenses or it will be available free of cost.
I will try to explain here why Cloudyn integration free of cost with Azure offering is going to be one of the intelligent move by MS recently in the Azure World. This will also going be a very successful offering for Azure similar to the acquisition of InMage in 2014 which results in the release of Azure Site Recovery (ASR) where InMage was the actual product.
For the last couple of years people who are familiar with Cloudyn products very well knows that the smart enterprises (Mostly managed service providers) who are selling Azure offering with the inclusions of Cloudyn solutions as bundle to their customers as a Value-add service for the cost control and optimization of the Azure Environment were always have additional advantage during the sales pitch. In many pre-sales bids of Azure transformation the companies who were offering Cloudyn services in their package bundle were given the advantage, although Cloudyn was not available for CSP till recently but many companies has opted for it in different subscription levels.
Now this news may not be good for those smart pre sales folks who were getting an edge for last few years on various azure deals since their azure package includes the Cloudyn in their managed services, however customers will definitely going to be benefited. And in this fast moving world of Azure pre sales it will also give the opportunity to work on other innovative areas like automation etc. which can become a Value Add in future. And this is no wonder since the competition in the cloud world has intensified with new Alibaba also a new entrant in the market, MS will try out all the steps to make their existing services the best as possible.
Which phase of migration/transformation Cloudyn is used?

Cloudyn is a product which is not part of the any of the migration phases listed below. It is generally used post migration and during the continuous maintenance phase for the optimization of the Azure Environment.
Any migration project does not end after the migration itself. Once the virtual machines and workloads are migrated, orgnisations need to ensure peak performance, availability, and cost optimization. By exposing the virtual machines and workloads to Azure, organization need to focus on the long term goals, which might include reducing cost, optimizing availability and performance, and improving management and security.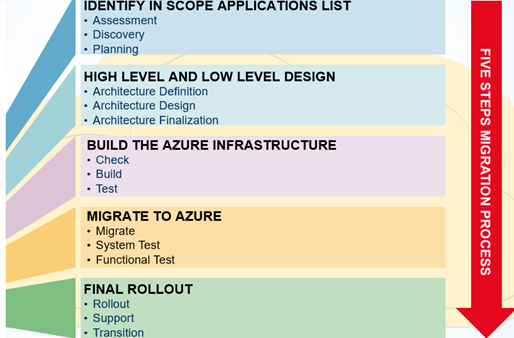 Fig: Azure Migration Phases
Microsoft has called this offering as Azure Cost Management. Azure Cost Management or formally known as Cloudyn will provides granular, real-time visibility into cloud consumption, cost, and performance. Through its reporting interface, organizations can monitor costs split across websites, virtual machines, storage, applications, databases, and networks. Cloudyn will ensure migrated virtual machines as well as any new VM's or app services will continue to deliver targeted resource utilisation and best cost by recommending changes in series types etc.
Cloudyn will continuously monitor cloud consumption and cost trends. It will track actual cloud spend against organization budget to avoid overspending. It will detect spending anomalies and usage inefficiencies. Plus, use historical data to forecast the cloud spend for the future.
Few interesting reports of Cloudyn

One of the best feature of Cloudyn I have seen is the availability of the reports like CIO Dashboard and Cost Controller reports which will show the organization accountability. In this product admins can allocate cloud costs to business units and projects, and produce clear show back and chargeback reports to drive enterprise-wide accountability.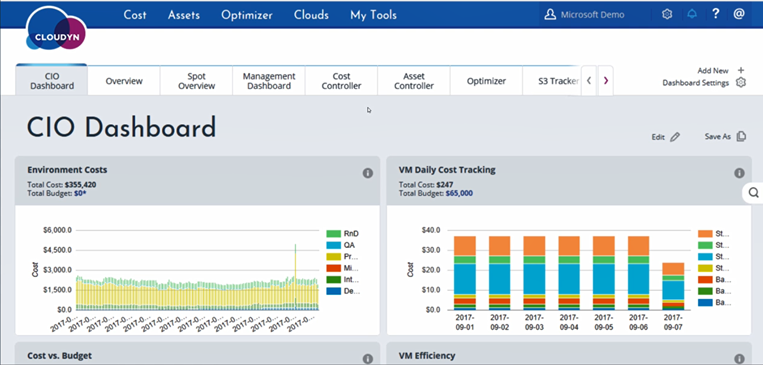 VM Efficiency and sizing opportunities Report is also very interesting.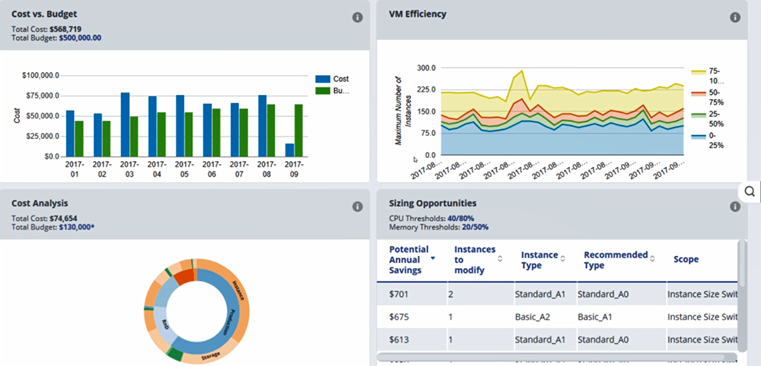 This report which shows the maximum number of instances by Utilization and DateTime is also a very good one.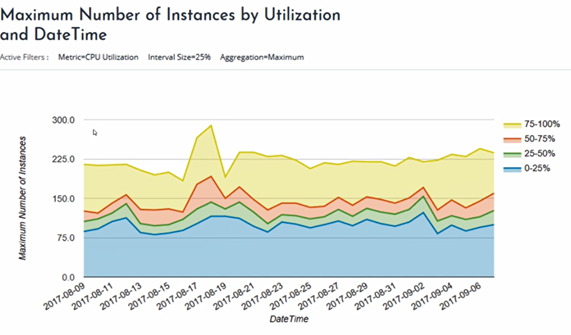 With the help of this reports we can see the VM's which are underutilized across the organization and the recommendations.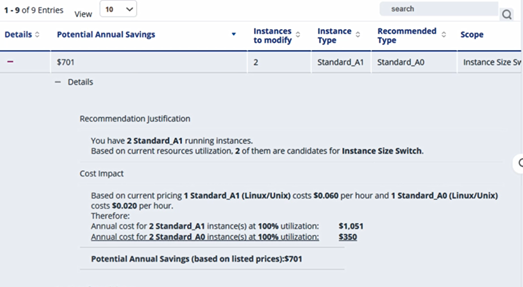 Future of Azure Cost Management

Azure Cost Management continue to play a vital role for the managed service providers who can offer cloud cost management and optimization as value-added services to their customers without any extra cost. For other customers it will also play a significant role to get the insight of the organization cloud spend and cost control. Also I am expecting more development in the Dashboard and reporting with Azure Cost Management tool in Future. I have seen similar move when Microsoft has acquired Event Zero in 2016 to improve the reporting capabilities of the Skype for Business and Skype for Business online. Since one of my ex colleague was working there I heard from him that the entire Event Zero development team has moved to Redmond from Australia to develop and enhance the product further, so the similar thing may going to happen in this case as well and customers will witness better and enhance reporting capabilities in the coming years.
Conclusion

Deployment of the Azure Cost Management Solution in the Organization's Azure Subscription will result into immediate cost saving, which should be adopted by all the organization who are into Azure cloud, since it's now available free of cost there shouldn't be any cost constraint. Also organization who are running workloads in multi cloud environment like AWS, they can use Cloudyn to monitor the cost after paying a small cost as mentioned here.
I'll write more on new reporting capabilities of the Cloudyn once I able to complete more PoC's in this area.
That's all for today. Best of luck for your next Azure Deal.
Stay tuned!!!