December 8, 2017
Azure Stack on top of HPE Simplivity can make a great HCI offering but looks like a distance dream at present
During 2015-16, I have attended many sessions with the Simplivity technical team. And in many of their sessions they have informed that Simplivity can run below the Microsoft Azure Stack which was in beta that time but now after the ignite 2017, Azure stack is available as full product and ready to deploy but we have not heard anything from HPE Simplivity yet. People who are not heard of Simplivity should know that Simplivity was no. 2 in the HCI (Hyper Converged Infrastructure) market (Nutanix still the number 1). Simplivity has started in 2009 and after a successful growth in HCI business, in January 2017 Simplivity has been acquired by HPE (Hewlett Packard Enterprise). It was well planned acquisition by HPE and does make sense since they have earlier repeatedly struggling for the break out into the HCI market with very little success. And the deal was done in order to expand HPE's existing infrastructure, automation and cloud services with SimpliVity's platform.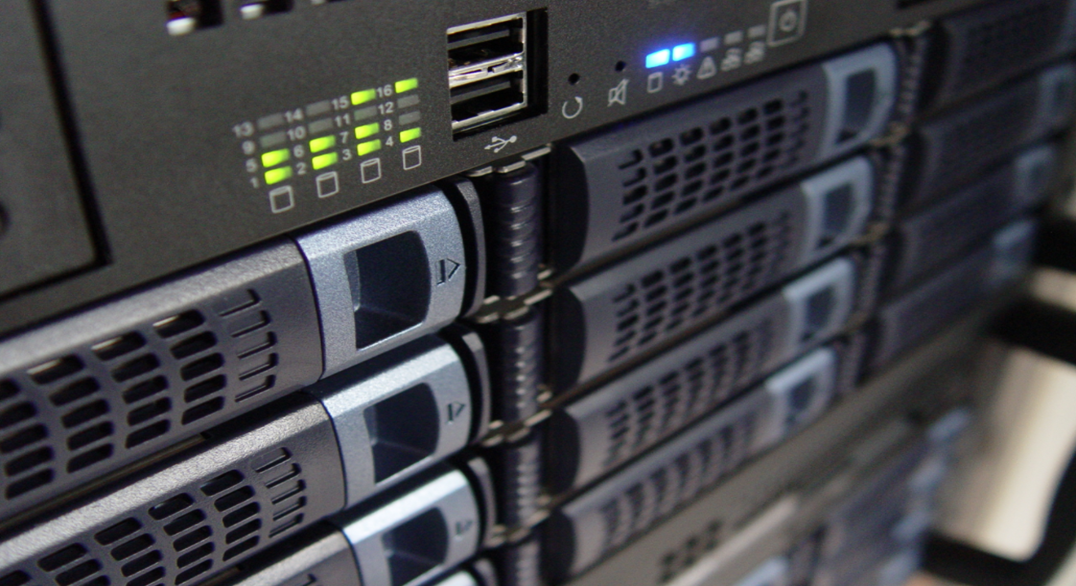 Picture Credit: Royalty free photos from pexel.com
After the acquisition HPE SimpliVity hyperconverged systems, complete hardware-software solutions are now designed, built and supported by HPE.
What is in Simplivity HCI new offering?
The infrastructure combines compute, storage services and networking in a single appliance
WAN optimization
Unified global VM-centric management
Data protection
Cloud integration
Deduplication
Built-in backup
Caching
Scale-out Scale-In capabilities
Compression and optimization are applied to all data at inception
Let's learn some something about Simpliviti'es OmniCube products and why I have recommended them in many of the HCI bids sidelining Nutanix in the past.
Simplivity's Omnistack was the 1st fully supported hyper converged 3.0 software. For more detail on what is hyperconverge 3.0 is you can look into this article, like Nutanix Simplivity can also provide hardware boxes which are called OmniCube (A dell hardware (Simplivity CN5400 + Simplivity PCI card + Omnistack software) currently the offering is available with HPE ProLiant DL380 compute platform. Like Nutanix Simplivity also used to provide hardware boxes which are called Omnistack. (Lenovo/Cisco UCS hardware + Simplivity PCI card + Omnistack software). Unlike Nutanix there is a PCI card which they are also calling as Omnistack accelerator card is the main piece in this server configuration. It contains a storage of 1 GB. Simplivity has designed and architect a data virtualisation platform which is just below the hypervisor layer. The data platform is built with hardware components like DRAM, SSD discs and HDD SATA discs.
Simplivity's Data Platform: This data platform address the following things (This data platform they are also calling as ROBO)
It improved the application performance by in-line deduplication, compression and optimization of data. Faster and reliable data protection. (Very first data backup and restore by applying native data protection, centralized backup policies and transfer only unique blocks).Maximize the efficiency of WAN by sending very less data for DR and or for replication. (The data they send over WAN is very less because they only send the meta-data which is just a information and only few KB in size.) Centralized management with simplivity federation. You can add your existing compute which you have purchased recently or not end of life yet by adding additional nodes to simplivity federation nodes for extended CPU and RAM availability but the data layer will be always part of the simplivity data layer with the centralized management. This reduces significantly the data center footprint for the customers. They have shown huge savings on space, power and cooling. Simplivity data compression technology and file system is native to Simplivity and is really admirable because it can compress up to 70% of data based on the data types. As per Simplivity analysis compared to AWS you can get a savings of 22% to 49%, if you choose simplivity instead of AWS. Compared to present datacenter landscape by deploying Simplivity we can get the savings up to 70%.
Now there may be some questions in your mind like what is what hypervisors they support? Initially it used to support VMware ESXI 5.5 and 6.0 and they have worked closely with Microsoft to get a release for Hyper-V in mid-2016, In case you have a private cloud build in Hyper V based Windows Server 2008/2012 R2, you need to migrate them to Windows Server 2016 first and then only you can deploy Simplivity.
Compared to Nutanix I think Simplivity is much simple and easy to configure and install. The technology was much evolved and address the real issues of the hyper converged platform which is the data problem.
HCI business has a dream run in recent years
During 2014-16 HCI business has grown tremendously because it has changed the traditional TCO calculations that have been used to justify cloud decisions. Hyperconvergence greatly simplifies the design process. The "plug and play" format means very little implementation is required, internal integration with hypervisor management lowers operating complexity, VM-level focus simplifies storage-related tasks in virtualization environments, Scale-out architectures are designed for cost-effective, incremental growth.
BUT that's NOT all and the game is changing
CIO's and managed service providers who were inclined more towards the HCI have started understanding slowly that while HCI adoption can give them a short term lower TCO advantage but they can't completely ignore the Public Cloud providers like Azure because of variety of offering they are rapidly building across all the available technology and business domains. Unlike HCI vendors the public cloud offering are not only concentrated to the compute, storage and network, they have many more to offer for the business. Azure has more than 100 services with all the end to end tools and offerings. It has great focus on all the new domains like AI, Automation, IoT and Machine Learning.
Why Azure Stack on top of Simplivity
With the help of the Azure Stack Simplivity customers can bring Azure at their data centers, all the Azure Services can be accessible in their on premises environment with the help of Azure Stack. With Azure Stack, you they can run IaaS and PaaS services with the same administrative experiences and tools they uses with Azure and get the power of Simplivity HCI features.
Simplivity (HPE SimpliVity 380) are not in the list
Microsoft has published the list of the Azure Stack Integrated System and Clearly HPE Simplivity 380 Systems are not the choice for Azure Stack Integrated System. Although HPE is offering the same Azure Stack in a HP ProLiant systems but there is no news that they will allow to run Azure Stack in top of Simplivity OmniCube which was a plan of Simplivity at least in 2016. HPE is building separate Azure stack offering on their ProLiant Systems but definitely there is no roadmap of Azure Stack on top of Simplivity Systems.
Conclusion
Simplivity has a great product and its integration with Azure Stack can bring a great value proposition in the table of HCI offering. Since HPE is already offering Azure Stack on their ProLiant Systems HPE DL380, it shouldn't take much of their time and effort to offer the same in HPE SimpliVity 380.