May 2, 2020
TikTok records the best Quarter for any App – Surpass the milestone of 2 billion downloads – 3rd party data centers are on their radar?
Interesting to note that the Worlds number 1 Video Sharing App TikTok has surpassed 2 billion downloads across android and ios devices. Last December they have reported 1.5 billion downloads. And now, they have added another 50 million users in the last three months. In the last month, TikTok has reported 13 million downloads. As you can see below reported by sensor Tower only for April.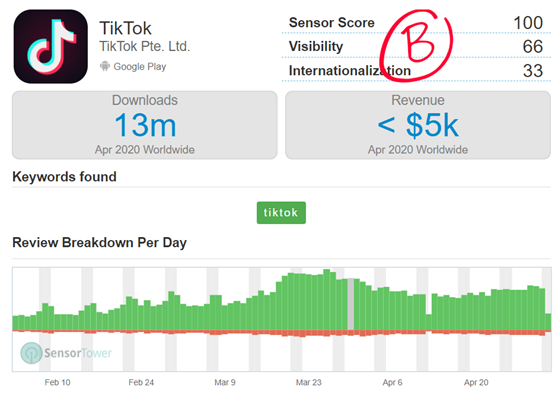 Similar to the great run of the streaming platform like Netflix, Hotstar, and PrimeVideo, TikTok also able to in-cash the ongoing Corona Virus Pandemic. The pandemic forced people to stay at home and they started spending more time on the TikTok App creating interesting videos.
The TikTok is gaining popularity among Bollywood Celebrities as well. Recently Indian Bollywood Celebrity Deepika Padukon has joined the TikTok and as per the TikTok website in 12 hours her followers have reached 1.2 million. This is regarded as the grand welcome.
Outside China, India is Tiktok's largest market which accounts for around 30% of the global user base.
ByteDance, the parent organization of an online networking platform known as TikTok and Helo has already said last year that it is looking at alternatives to set up a data center in India to store data of its Indian clients. The situation arises after the Indian Government seeks information on data security and compliance from TikTok last year in line with the Personal Data Protection Act. And an unplanned sudden surge in consumption and looking forward to a huge Capex involved in the building of a completely new data center it's most likely that TikTok may go ahead with 3rd party data centers like Microsoft Azure AWS or Ali cloud. Tiktok already serving its customers from 3rd Party data centers in Singapore and the US. Microsoft Azure already has three data centers in India and it can be a good candidate to host the TikTok servers in the future.