October 21, 2021
Citrix Converge 2021 is here: Don't miss the two great sessions on CVAD Automations and Citrix SDWAN
The time is running out, if you have not registered yet, please do register ASAP. Citrix Converge is starting on 26th of Oct. 2021, it's is the premiere global developer conference for Citrix partners and customers, accessible virtually and at no cost.
Experts drawn from Citrix and its wider community of admins, architects and developers will present the latest APIs, tools, and techniques across three tracks: Virtual Apps & Desktops, Application Delivery & Security and Work Solutions.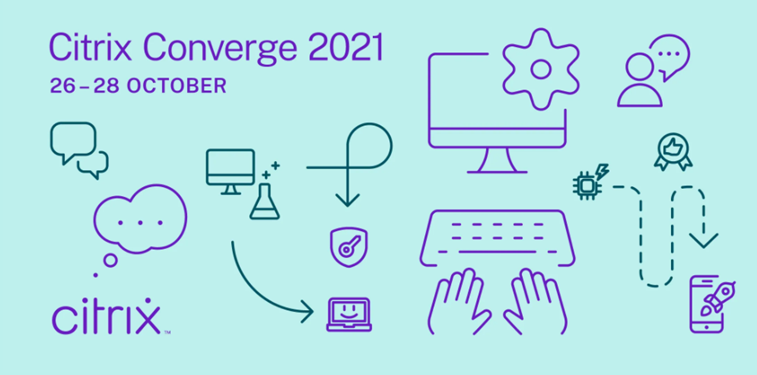 I will be presenting along with my teammate in HCL, Shiv Kishan Suthar at the Citrix Converge Event on 28th of Oct. 2021. We both are working for the Digital Workspace Practice at the HCL Technologies Ltd, and this is the first time, HCL has been represented in this great event. We are happy that our both the solutions has been selected among thousands of entries received by Citrix from around the globe for this mega event.   We are thankful to Citrix for giving us the opportunity to showcase our unique solutions to the world.
And here are the two interesting topics where we are going to show you few great things.
Please note our session details:
Session Title: Automation for Citrix VDA provisioning


Session Track: Virtual Apps & Desktops


Date: 10/28/2021


Session Time: 10:00:00 AM – 10:25:00 AM ET

Session Title: Reduce latency with SD-WAN and AVD Shortest Path

Session Track: App delivery & security


Date: 10/28/2021


Session Time: 10:30:00 AM – 10:55:00 AM ET
Here is the registration link.
So, what you are waiting for, if you are fan of Citrix and a workplace techie, just register and enjoy this great event from the comfort of your home or office
That's all for today. See you there.